Hikvision 8MP 2.8mm AcuSense Darkfighter Turret Network IP Camera Built in Mic DS-2CD2386G2-IU
8MP 4K IP Cameras
Hikvision 8MP 2.8mm AcuSense Darkfighter Turret Network IP Camera Built in Mic DS-2CD2386G2-IU
8MP 4K IP Cameras
Description
Specification
Reviews
WHAT IS HIKVISION ACUSENSE TECHNOLOGY?

The Magic Behind It All - Deep Learning Algorithm
As its name implies, Hikvision AcuSense Technology provides accurate sensing in security hardware. Empowered by deep learning algorithms, AcuSense technology distinguishes people and vehicles from other moving objects.

Focus on the Right Events – Human and Vehicle Intrusion
The most common concerns in perimeter protection are trespassing and vehicle break-ins.
AcuSense technology helps you to focus on human and vehicle events in two ways: the device will only trigger an alarm when the preset intrusion type (human or vehicle) takes place, and videos related to alarm events are sorted into human and vehicle categories for easier footage searches.
8MP high resolution
2.8mm fixed lens
Powered by Darkfighter for Ultra Low Light
Triple stream
Up to 30m IR distance
H.265+ compression
4 analytics
Face Capture
Smart motion detection
IP66 weatherproof
120dB wide dynamic range
Built in microphone
Supports on board storage (up to 256GB)
12V DC & PoE (802.3af)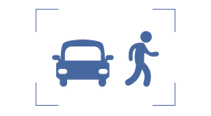 -1-
Accurate Alarms for Humans and Vehicles
Users can focus on alarms triggered by humans and vehicles while false alarms triggered by small animals or other irrelevant objects are vastly reduced.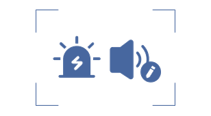 -2-
Visual and Auditory Warning
On-site response and deterrence methods using visual and customizable auditory warnings add another layer of protection.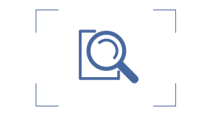 -3-
Search Targets Quickly by Type
Video clips are sorted by human and vehicle categories, and object classification vastly improves search efficiency.