2M ACENTIX® HDMI 2.0 Cable Ultra UHD 4K 60Hz 18Gbps for CCTV
HDMI Cables
2M ACENTIX® HDMI 2.0 Cable Ultra UHD 4K 60Hz 18Gbps for CCTV
HDMI Cables
Description
Specification
Reviews
High Speed HDMI Cables for true HD picture and sound. This HDMI cables represent the ultimate level of performance offered by HDMI.
In addition, Keep in mind that HDMI 2.0 version is backward-compatible with all previous versions of HDMI. - Our HDMI cables features shielding with a durable, black PVC outer layer. The shielding provides outstanding defense against outside interference and helps maintain the integrity and purity of the digital signal. These cables also feature gold-plated connectors that resist corrosion while offering optimal signal transfer with lower distortion at the point of contact. The result is that sound and picture quality is faithful to the original..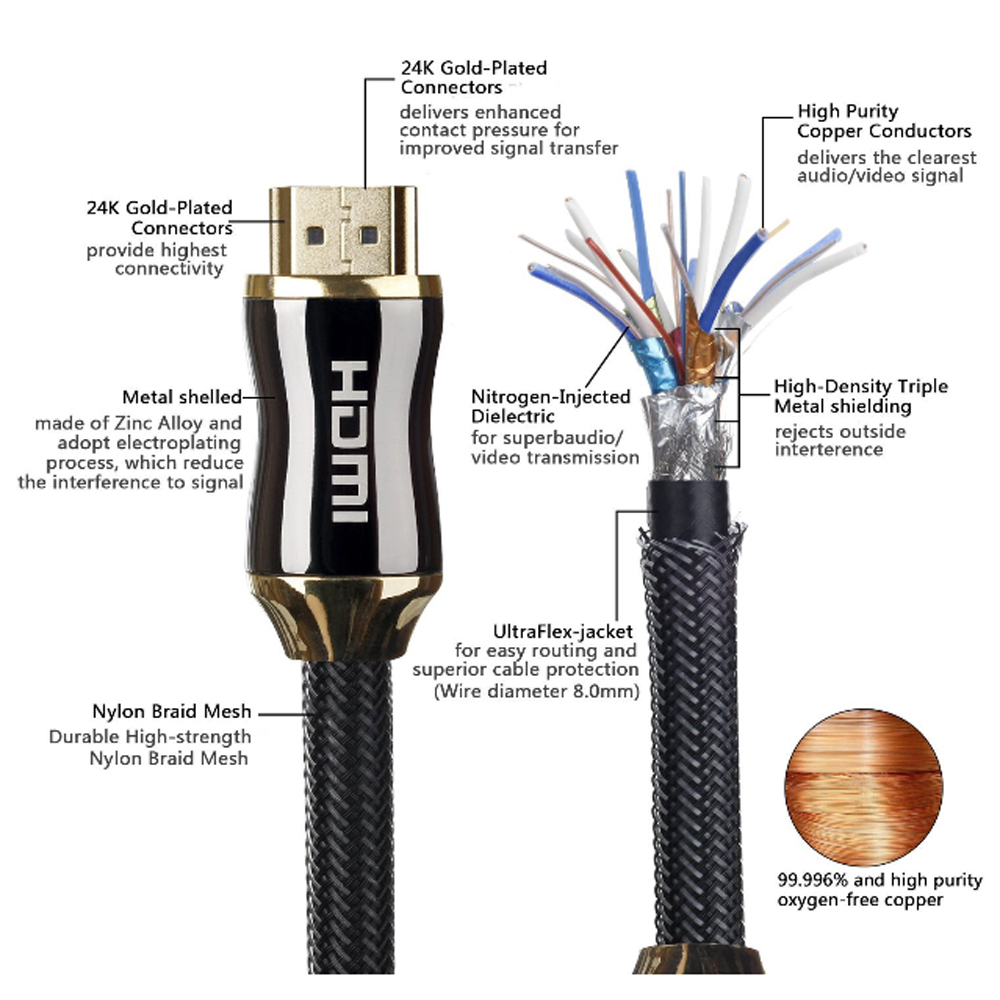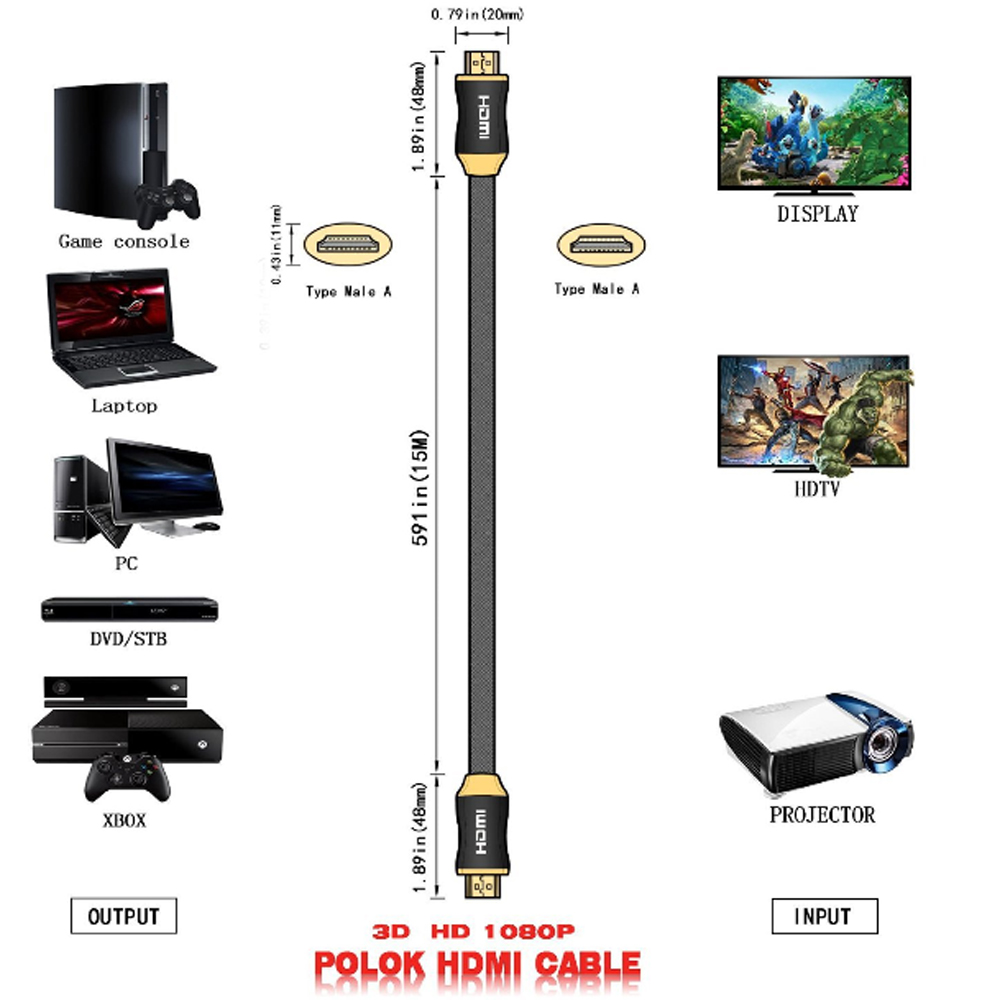 24k Gold-Plated Connectors
28AWG Oxygen-free copper
Compliance: HDCP, HDMI Authority, RoHS
HDMI Version: v2.0 and 100% backwards compatible with HDMI v1.1, v1.2, v1.3 AND v1.4 ,1.4a
Data Resolution: 4096 x 2160p Ultra HD / Dual Stream 1080p 3D
18 Gbps bandwidth
Audio return channel (ARC)
3D over HDMI support
HDMI ethernet channel
Dual-stream 1080p 3D Support
Dolby® TrueHD and DTS-HD lossless surround sound support
Triple-layer superior shielding from EMI / RF with Zinc alloy shell
Suitable for wall installation.